Most Thoughtful and Unusual Gifts for Those You Love: Part 2
IB Team | 5/10/2014 6:53:16 AM
Bobble head India, Collectibles, Fan Gifts, India Bobbles, Indian Comics, Funky Gifts, Crazy Gifts, Unusual Gifts, Thoughtful gifts, Inspirational Gifts, Board Games, Action Figures.
The other day I asked my husband what was happiness to him. He answered, "Tum khush ho to main khush hun..."
Adorable right? Don't we all live and work to see our loved ones happy? It's their happiness that brings us bliss. So how to make that bliss visit you often? In this sequel, to the "Most Thoughtful and Unusual Gifts for Those You Love", we bring to you unique, crazy and tactful gift ideas that will make your special someones jump with joy. Go on, discover!
---
Bollywood Memorabilia
---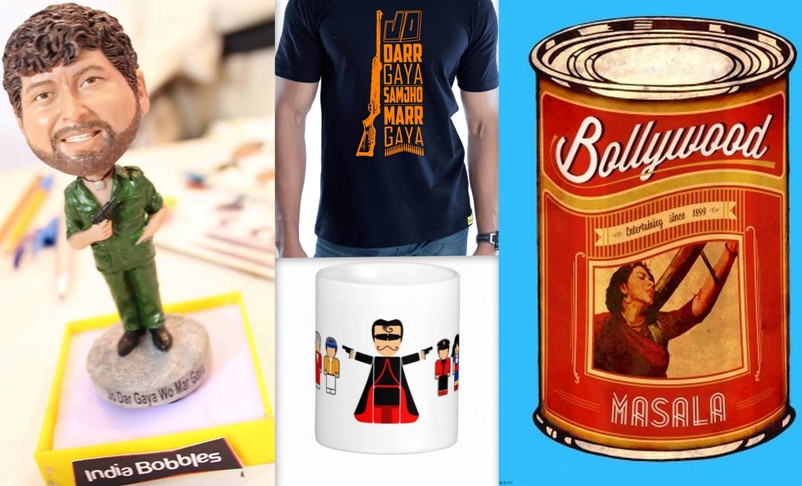 You remember Bollywood dialogues at the tip of your tongue and don't forget to use them in the right context. You are a die-hard Shahrukh or Salman fan and will beat the shit out of friends who contradict your views on their acting skills. You are constantly on a look-out for Movie Merchandise that's about BOLLYWOOD! Congratulations Super Fan! India Bobbles, Gabambo and Bewakoof are few such websites that just make stuff for you :)
---
Gift Certificates/Cards
---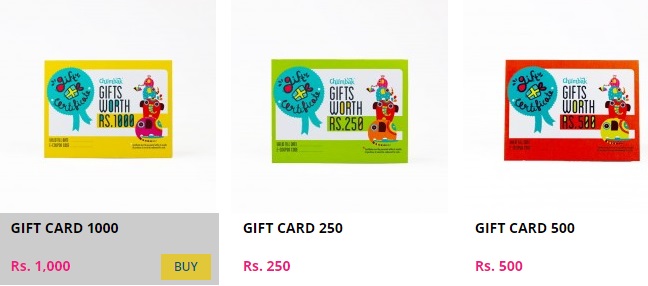 Shopping for someone but not sure what to give them? Give them the gift of choice with a Gift Card. Gift cards are delivered by email and contain instructions to redeem them at the time of checkout. They require no additional fee and are an absolute pick in case you are in doubt.
---
For the Sports Enthusiast
---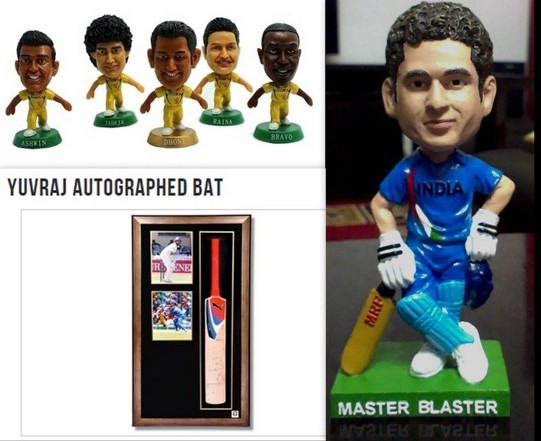 God for you means Sachin and a piece of him might be the most priced possession of your life. Fret not, my friend. Sites like Collectabillia, India Bobbles and Cricket Stars are here to the rescue. From signed bats, caps to the all too cute miniature bobble heads. This gift idea is going to put you in a different league all together.
---
Euphony-n-Flicks
---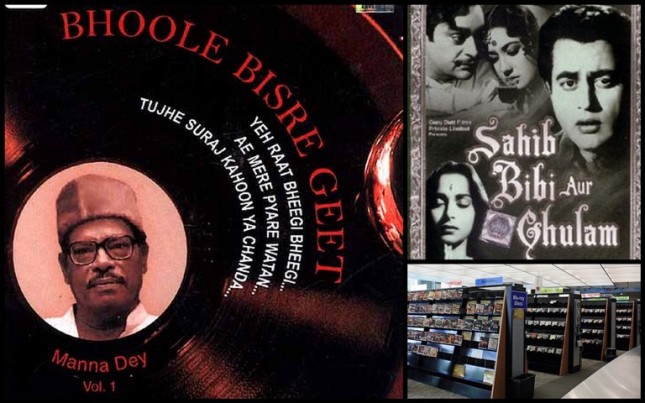 Manna Da brings peace to your Father's mind and that friend of your's is a mad Kishore Da fan. No matter how great a deal you praise Bhansali or Farhan or Anurag Kashyap today, some people around still feel that Hrishikesh Mukherjee and Guru Dutt were way ahead of their times and are the greatest film makers ever. Vintage gramophones, movie-n-music records and discs are the most thoughtful gift for an honest Hindi cinema lover. Go ahead, make their day!
---
LeGo
---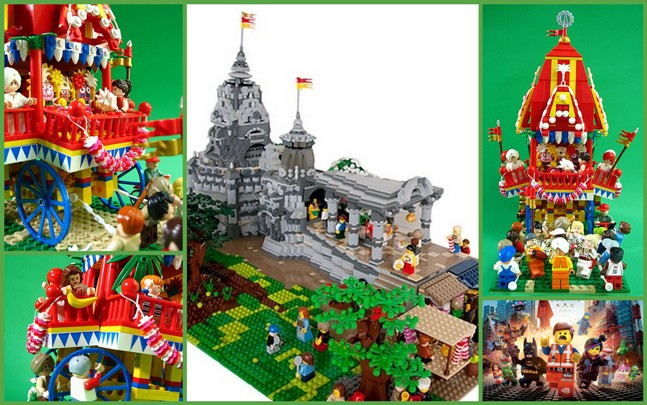 No, no, no, no, no! Lego is not just another toy my friend, not anymore. From the small building blocks to help toddlers learn colors to building castles to a movie Franchise of its own, Lego has come a long way today. Believe it or not, there are people in the world who are self-confessed addicts of building crazy things out of Lego pieces. Yes! Its that good and way more constructive than your time-eater Candy Crush Saga. Old or young, Lego is going to keep your receiver occupied for a very long time! Did you happen to check out the Lego India sets yet?
---
For The Collector
---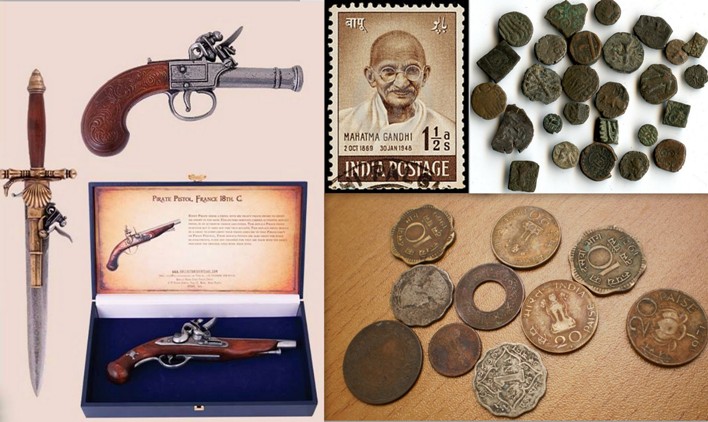 We all have that one friend who is crazy about something and has been collecting it since childhood. Stamps, coins, action figures, armed forces collectibles et al? Local street vendors, copper-smiths and even websites like Collector's heritage sell that kinda stuff. Just find out what they have been looking for or what their collection lacks and get that for them. That's it, done! You are thoughtful and the best friend ever
---
The Neo Indian Comics
---
Can't get over those mobilephoneless, Facebookless times when the idea of fun was to play out in the open and read the superheroes Chacha Choudhary and Nagraj during the long train journeys? Well I got an idea. Pass your passions out to the younger ones who might be spending most of their times with smart phones feeling obligated to this technology driven world.
Gift them the old collection of your favorite Raj Comics or late Pran Sir's greatest Chacha Choudhary collection or just try out one of these fresh breed of Indian comic publications namely Angry Maushi, HolyCow, Orange Radius, Vimanica, etc Who knows you might just help bring up a generation of readers, thinkers and most importantly imaginers.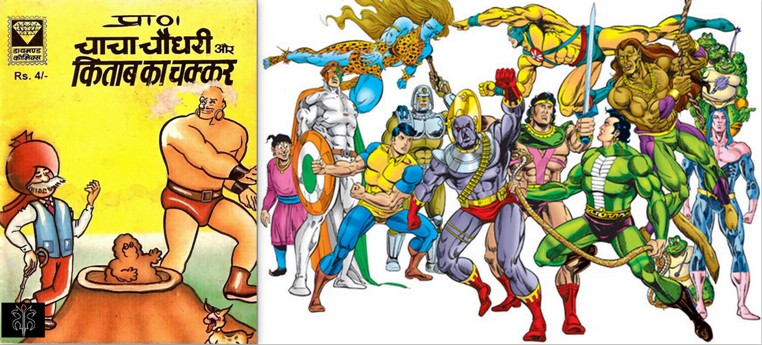 You did notice the price tag on the Chacha Choudhary comic right? Good ol' Days, eh?