India Bobbles at the Anime Con India
IB Team | 11/5/2014 12:08:25 AM
India Bobbles, Anime Con India, Bobble heads, Figurines, Indian Bobble heads.

After a flooding response at Comic Con India earlier this year, India Bobbles made way to the 5th Anime Convention in the capital. A super successful pre-launch at the Con gave way to our next public encounter where our entire collectible range was up for sale. Not only that, we also put up a sneak peek for our fans to view a few of our future designs. What fun! Woooo :)Also, many thanks to Glyph and Hysteria for their kind support.
Event: The 5th Anime Convention, Delhi.
Dates: 17-19th October 2014
Venue: NSIC (National Small Industries Corporation) Exhibition Complex, Booth 7.
Sneak Preview: Kejriwaal AAM AADMI Bobble Head, Nazarbattu Bobble head, Master Blaster Bobble Head, Doga RAJ COMICS Action Figure and Android Figurine.
Our booth at the event
.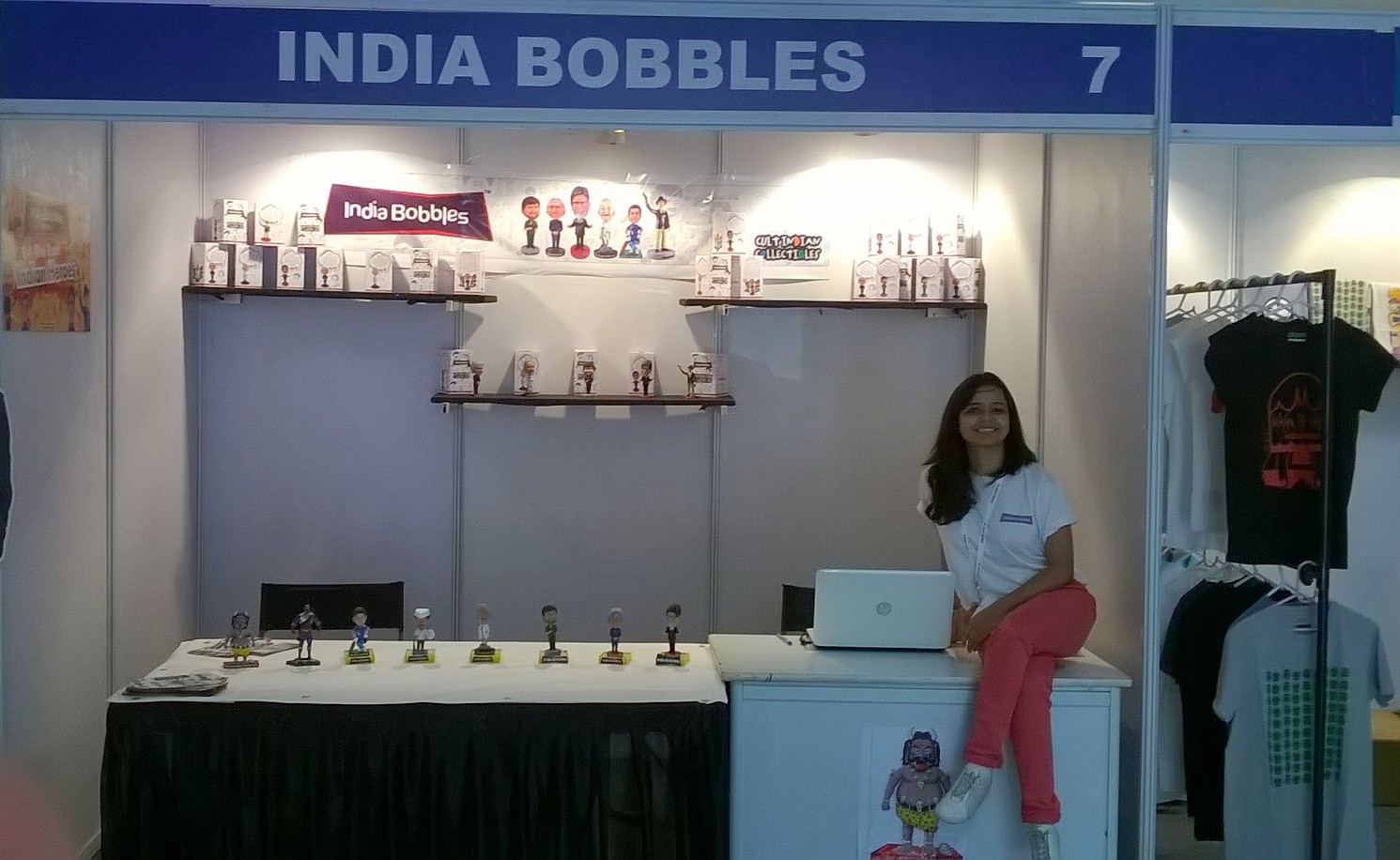 Did you miss it? Find details here.